Documents' fraud can have a huge impact on a country's national security and economy. In order to assist governments to make more secure ID cards and driving licenses KEIT has developed various security solutions and security features.
ID card and driving licenses security
Whatever you need a laser perforation or a laser engraving for your ID cards or driving licenses KEIT has a solution to offer you Based on our commitment to provide our customers for solutions that fully fit to their requirements and demands, all our machines can be always customized according to our customer's exact needs: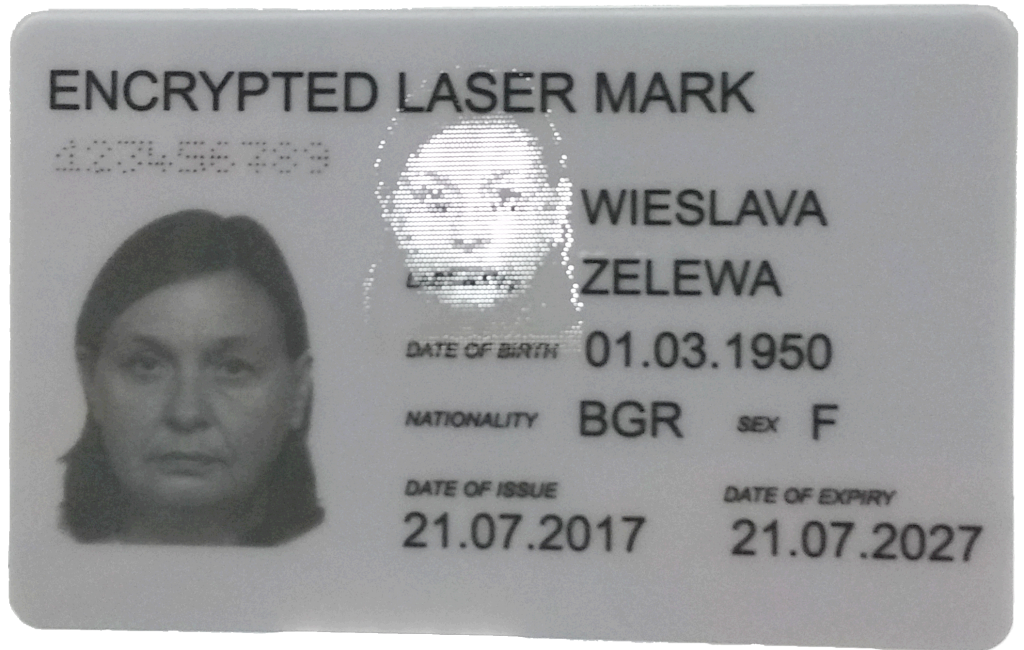 KEIT offers manual and automatic machines for ID card personalization and that include laser perforation and/or laser engraving. Combining face image perforation  and our patented solution encrypted marking we can provide our customers with one of the most secure security solutions for documents all over the world – encrypted face image. Such solution is implemented in Cyprus passports together with Bundesdruckerei – Germany.
We can further increase the security of the ID cards with our security feature code of material.